Last week we completed our second Malifaux feature table. This time we decided to do a Bayou table that was mostly swamp with some Gremlin architecture to break up the difficult terrain areas.
We packed this sum bitch with a ton of detail, from the Gator pit, to the Moonshine still, to the rusted Penny Farthing to the critters lurking everywhere on the board. I gotta say it is probably my favorite piece of terrain that I've ever built. I won't go into construction techniques as we filmed a ton of footage of us building it and will be uploading to Battle Bunker TV soon.
For now let the pics do the talking!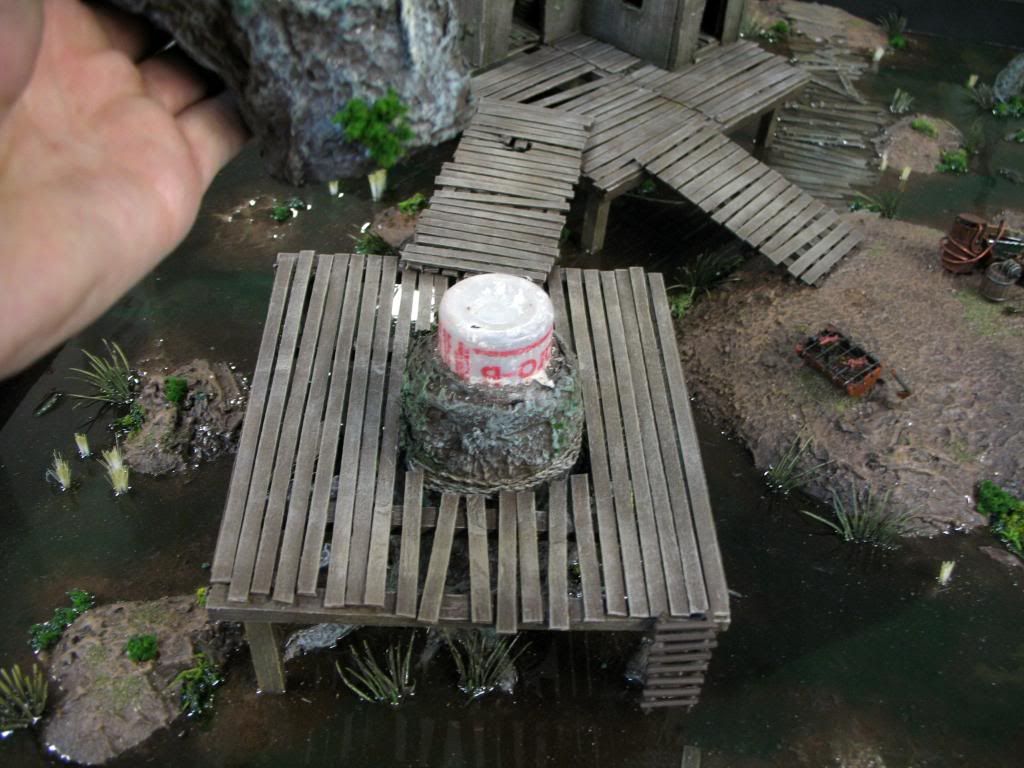 The Tree is removable for easy transport
The Gator pit is dangerous terrain. 0/3/Killed!
P.S: Both this table and the Relic Table are for sale. $850 AUD each, including the tables themselves which you can see in some of the pics. We also offer a custom tables and terrain service. Contact if interested!