One of our club members Will commissioned me to paint his Seamus crew for Malifaux. This was the first commission I have done and I am pretty happy with how it came out. Will seems pretty stoked with them too, so much so hat he commissioned me to paint his McMorurning crew and a bunch of other Resurrectionist models. In the end I had to stop taking commissions as it was taking up too much of time at the store.
He asked me to paint Seamus in the scheme of the Concept art in the rulebook. I haven't seen many people use this scheme which is a shame because I think it really suits the model. Seamus was another one of those models that I wasn't digging until I painted it. Now I think it is great and it practically painted itself.
Sybelle, along with all the Rotten Belles, are fantastic sculpts and were fun to paint. I got experiment with different dead flesh tones and got a lot out if it in terms of trying new techniques. I tried to shy away from her usual black latex scheme and use something a bit more colorful to match the other Zombie Hookers.
The grave spirit I wanted to loo like a spirit. I wasn't sure how Will would react as it was a pretty bold departure from how the model is usually painted. Thankfully he loved the idea and I painted his Hanged model the same way.
Seamus
Madame Sybelle
Copycat Killer
Grave Spirit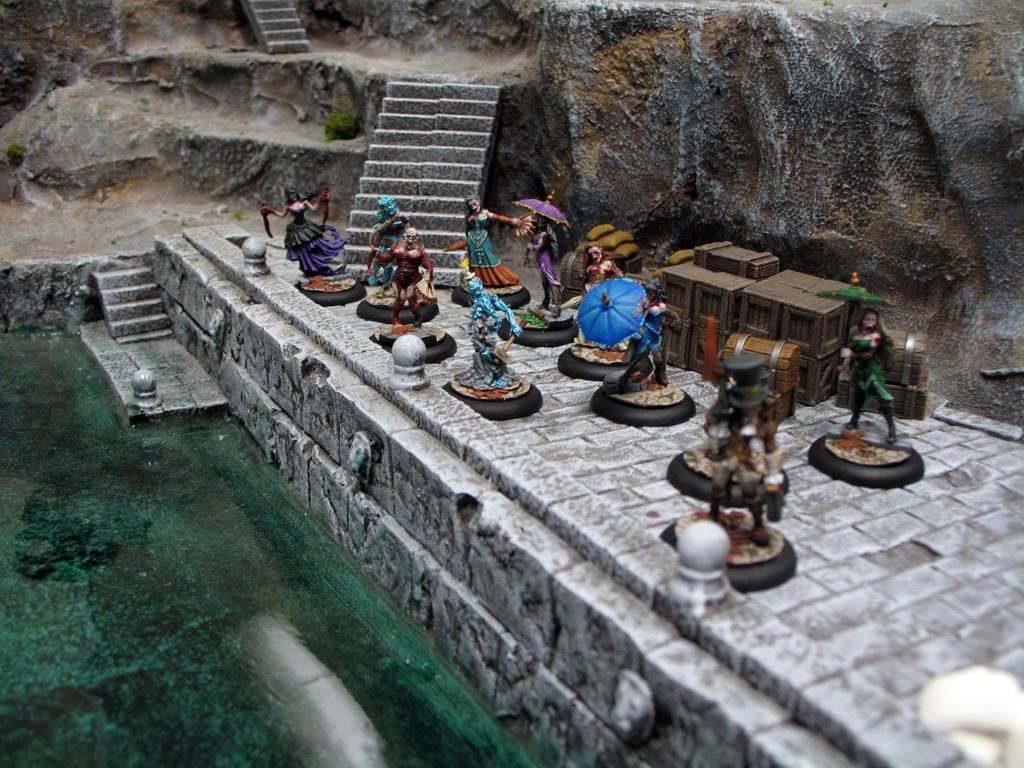 I'll save the other individual pics for another post.